Do you have comments or questions about ataxia? We would like to inform you of the daily obsticles of our lives. We are not victims and we don't cry "why me?" We will help you in any way possiable.............
Please get in touch with us!
Or you can reach us at our mailing address: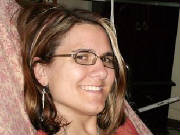 denathea-yahoo im


Dana LeBlanc
2801 W Sunset Dr. #59h
Orange, Tx 77630
(409)883-5570
tilessal-yahoo i.d.